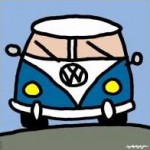 active 10 years, 6 months ago
Hi Manfred,
At this moment, apart from iTETRIS specific guidelines and examples there is no additional documentation. Nevertheless, in future realeases we will try to upgrade the documentation in doxygen.
Thank you for your feedback and interest in iTETRIS platform.
Best regards,
Ainara

Finally, the platform is available for all iTETRIS community members. Once you login, a new tab for downloads will be visible. Feel free to download the source code and the guidelines.

We encourage you to ask your doubts in the forums. Enjoy the experience!

Thank you very much everybody for joining us! As soon as possible you will receive an email with a link to download iTETRIS platform. We are working on that… Sorry for the inconvenience.

iTETRIS will present at POLIS annual conference the capabilities of iTETRIS simulation platform to evaluate the impact of deploying Cooperative ITS on urban traffic mobility efficiency. Come to Dresden on November and join us!

iTETRIS has been invited by the Car2Car Communication Consortium to take part in the 4th Car2Car Forum that will take place on the 23rd and 24th of November 2010 in Paris. iTETRIS will be present there. Come and visit our booth!

Visit our community and obtain all the information you need becoming a member. Go to Support section and join us! It is for free!